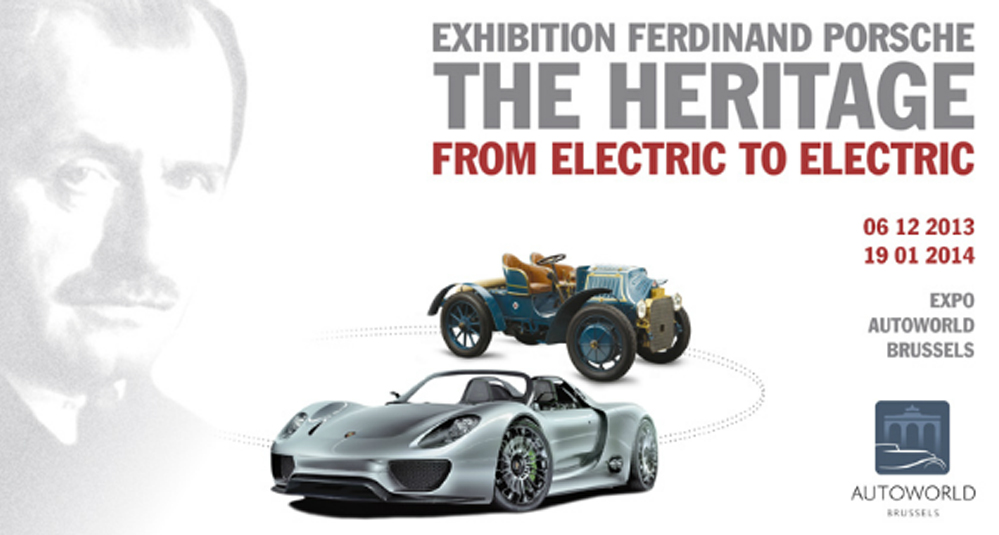 On the 6th December 2013, the exhibition "Ferdinand Porsche, the Heritage – from electric to electric" will open at the Autoworld Museum in Brussels.
Nationale Suisse and Vander Haeghen & C °, sponsors of this stunning exhibition.
Auto enthusiasts and specialised in insurance for prestige cars, young timers, old-timers and motorcycles, Nationale Suisse and the underwriters Vander Haeghen & Co sponsoring this unique initiative. An event in complete harmony with the philosophy of the underwriters Vander Haeghen & Co., who earlier this year organised the very successful "Concours d'Elegance Porsche" on the occasion of the 50th anniversary of the legendary 911.
Exhibition in Autoworld
From December 6th, 2013 to January 19th, 2014, Autoworld will trace the history of Porsche 3 generations through an exhibition of over 40 exceptional and exclusive vehicles from private collections and various international museums, all in an original staging. 6 weeks, fans of Porsche will come and admire the most beautiful specimens. This exceptional exhibition tells the amazing story of a family that has given birth to a brand. The exhibition is divided into 4 zones inviting the visitor to follow in each of the 4 Ferdinand, who brought their own mark on the brand: the genius-creator, entrepreneur, designer, competitor.